Postcode for satnavs: SA70 7EG
In Tenby, follow your satnav (if not then signs to the railway station which leads to Battery Road). Travel down Battery Road towards the South Beach.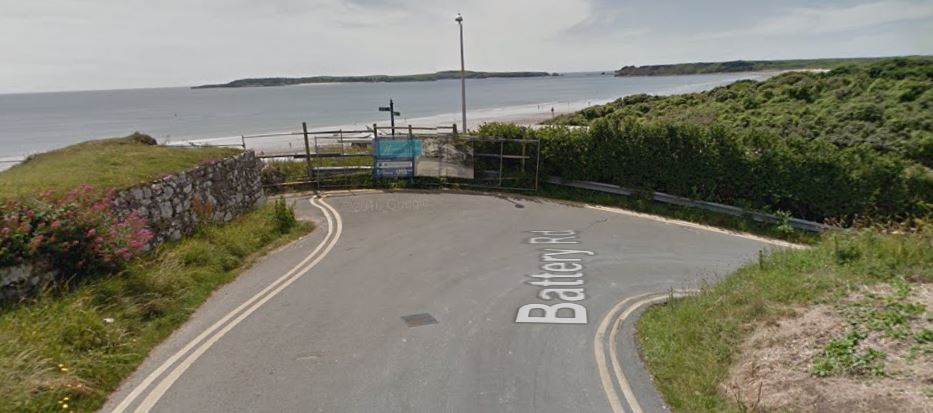 Proceed downhill and there's a steep right-hand bend, where it seems like you're heading down into the sea. As you straighten you'll see the entrance to Water's Edge on the left through locked electric double gates (the key code will be provided, usually the week prior to arrival). Please note that CCTV is in operation covering the double gates.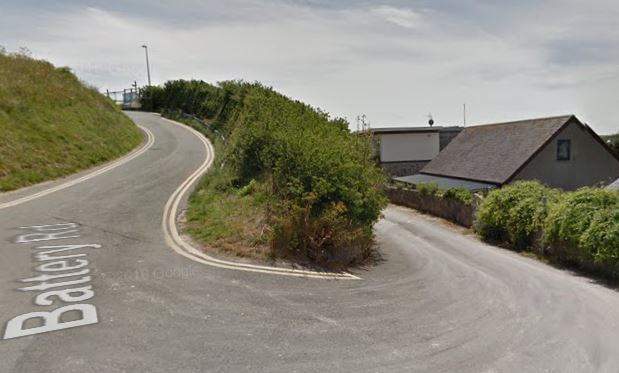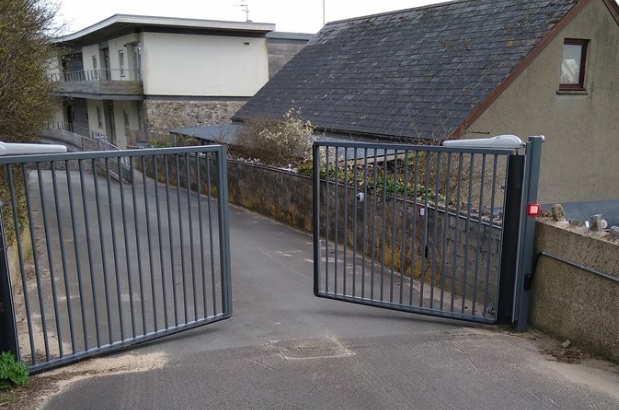 Allocated parking is underneath Building Two on your left. Number 1 is the first single space. At night, lighting is automatic.
Parking at Water's Edge is for one vehicle per apartment only in the allocated & numbered parking bay. If you will be arriving with two cars, the second may be parked in a visitor (RES) bay for drop-off or short term only. Then please remove it to the adjacent public car-park as soon as possible.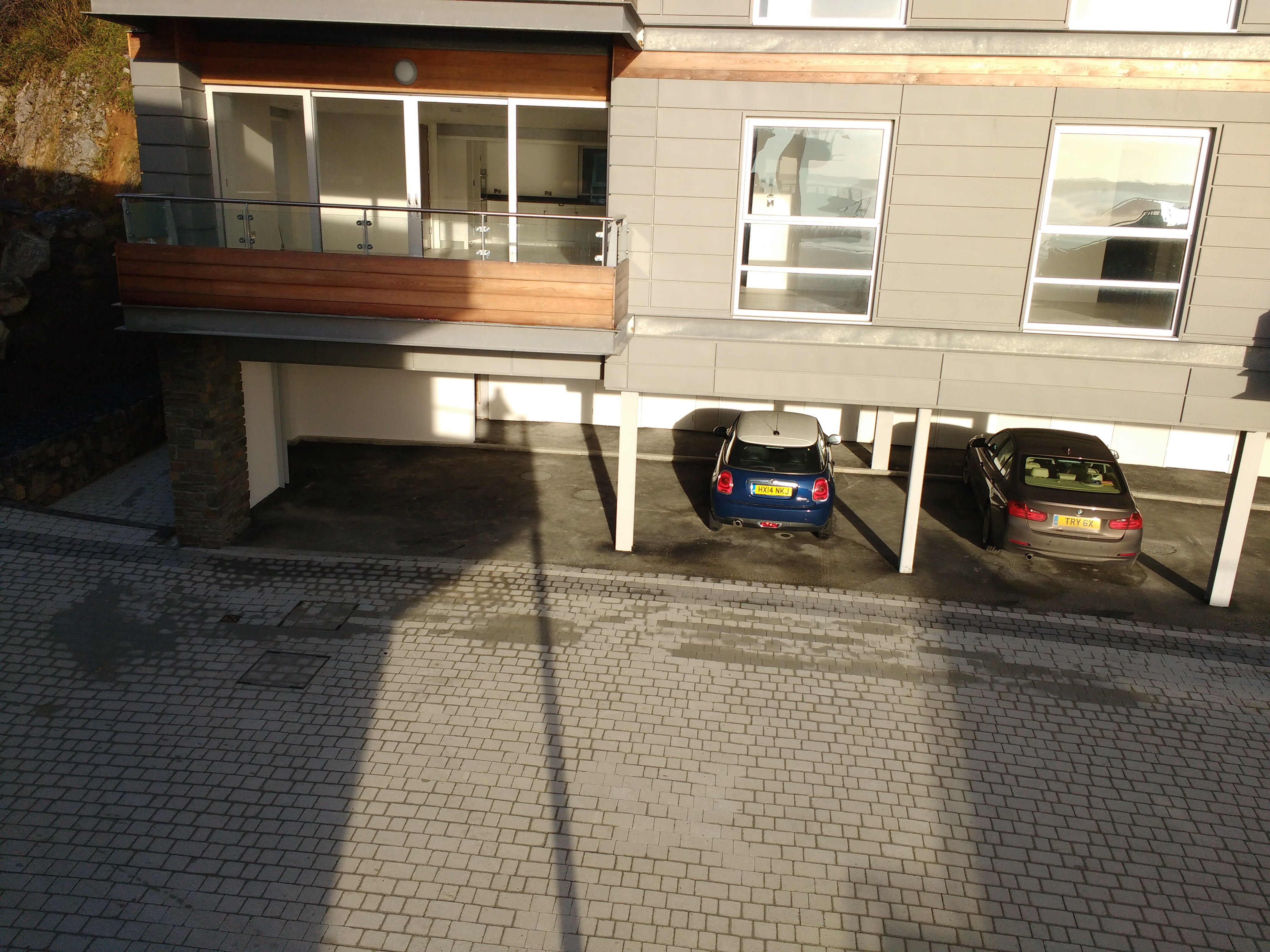 Sandy Shore (No. 1) is the first apartment of Building One opposite.